We are the Muso Shinden Ryu Iaido school in Houston, Texas. Our traditional practice follows what has been transmitted by Mitsuzuka Takeshi Sensei (1925-2008, hachidan) who began as a direct student of Nakayama Hakudo Sensei (1869-1958, Judan), the 16th successor to the Shimomura branch of the Jinsuke/Eishin lineage (spanning more than four centuries from the beginnings of Iaido in the late 1500's).  We are the official school (dojo) in Texas representing the North American San Shin Kai.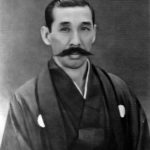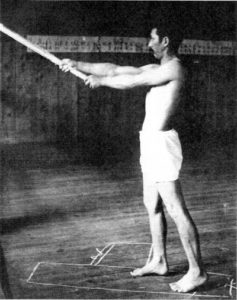 Our mission is to provide the opportunity for serious study of traditional Japanese sword arts. This includes Iaido, Iaijutsu, kumidachi, and tameshigiri. Practice is intense but fun. All students (and the teacher) are expected to check their ego at the door while paying attention to safety. You will never "finish" or "perfect" your art. The value is in the process and that is the gift of a traditional Japanese martial art. By focusing on mindful practice such as this, one can develop a personal path of lifelong study that enriches knowledge of oneself and others.
Every year we host Iaido seminars taught by Roger Wehrhahn Shihan, Chief Instructor for North American San Shin Kai. He was a direct personal student of Mitsuzuka Takeshi Sensei for a quarter century until Mitsuzuka Sensei passed away. Wehrhahn Shihan continues to this day a close relationship with Mitsuzuka Sensei's son, Munehiro Mitsuzuka Sensei who began sword training with his father as a young child and helped instruct the first westerners that came to Japan to study in the later 1970's. The North American San Shin Kai hosts an international summer camp every August where formal testing for rank advancement is conducted. Those interested in Houston classes should contact the instructor for more information. Visitors are always welcome to watch quietly.
Everything in life worth achieving requires practice. In fact, life itself is nothing more than one long practice session, an endless effort of refining our motions. When the proper mechanics of practicing are understood, the task of learning something new becomes a stress-free experience of joy and calmness, a process which settles all areas of your life and promotes proper perspective on all life's difficulties. (The Practicing Mind – T.M. Sterner)