Iaido Class Schedule for 2020
Holding virtual classes via Zoom till further notice
(If you have an interest, spots available, contact me.)
– Monday 8:30 PM – 10:00 PM CST
(private lessons possible through zoom)
Studio is currently closed due to Covid19 pandemic.
Instructor – Dr. Craig Hocker, 5th degree Black Belt
Godan – Muso Shinden Ryu Iaido,
Yondan – Shin Shin Toitsu Aikido,
Chuden – Shin Shin Toitsu Do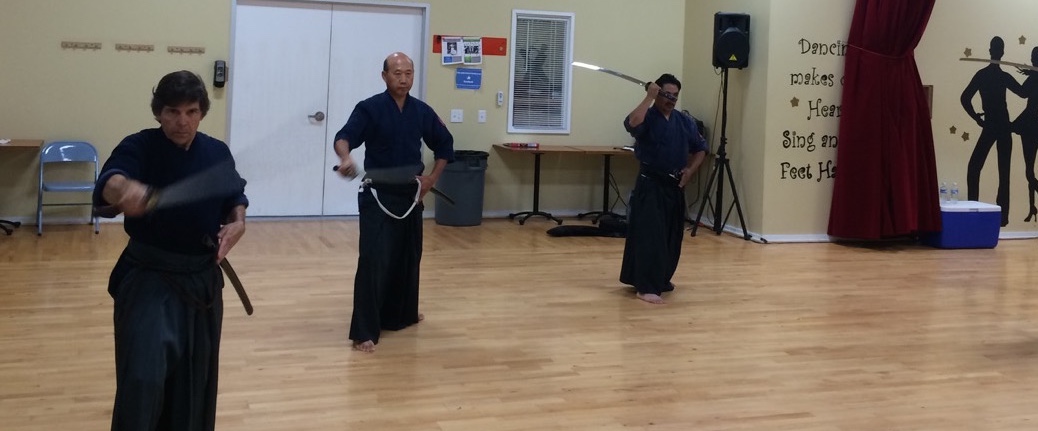 Recommended DVD on Iaido basics and beginning forms of Muso Shinden Ryu
Next Iaido Seminar (advance registration tba)
2020 TBA
Location: Nia Moves, 508 Pecore St, Houston, TX 77009 
Typical Saturday Seminar schedule is 9:15am to 1:15pm followed by a post-seminar Lunch gathering.
Every year we host

 Iaido

 seminars taught by Roger Wehrhahn Shihan, Chief Instructor for North American San Shin Kai. He was a direct personal student of Mitsuzuka Takeshi Sensei for a quarter century until Mitsuzuka Sensei passed away. Wehrhahn Shihan continues to this day a close relationship with Mitsuzuka Sensei's son, Munehiro Mitsuzuka Sensei who began sword training with his father as a young child and helped instruct the first westerners that came to Japan to study in the 1970's. The North American San Shin Kai hosts an international 

summer camp

 every August where formal testing for rank advancement is conducted.