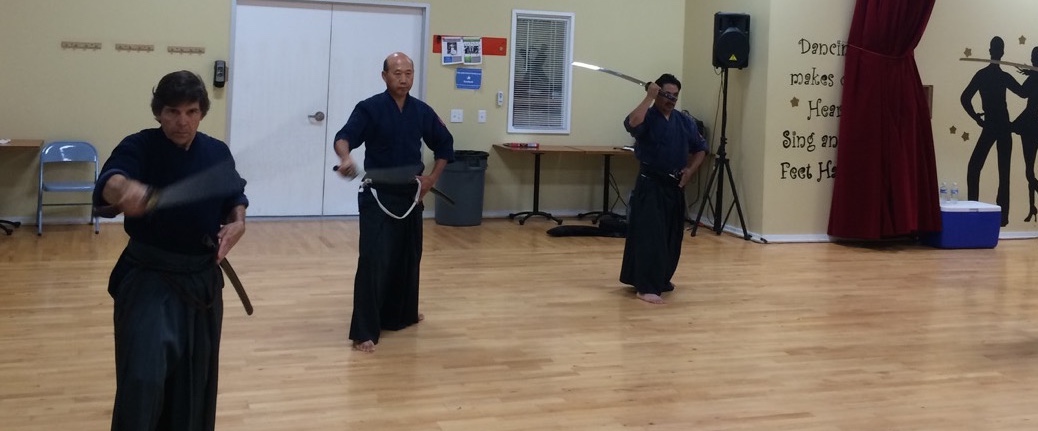 Next Iaido Seminar (special seminars require advance registration)
2019 !!!
Location: TBA 
(Due to Hurricane Harvey flooding, we lost our prior location for the seminar and actively searching for alternatives. Any suggestions are welcome.)
Every year we host

 Iaido

 seminars taught by Roger Wehrhahn Shihan, Chief Instructor for North American San Shin Kai. He was a direct personal student of Mitsuzuka Takeshi Sensei for a quarter century until Mitsuzuka Sensei passed away. Wehrhahn Shihan continues to this day a close relationship with Mitsuzuka Sensei's son, Munehiro Mitsuzuka Sensei who began sword training with his father as a young child and helped instruct the first westerners that came to Japan to study in the later 1970's. The North American San Shin Kai hosts an international 

summer camp

 every August where formal testing for rank advancement is conducted.